Bold Native,eines von Randy´s faszinierendsten Filmprojekte der letzten Jahre,wird hier in Kürze genauer vorgestellt! Infos,Statements und Bilder werden Euch zeigen,wer die Bold Native wirklich ist!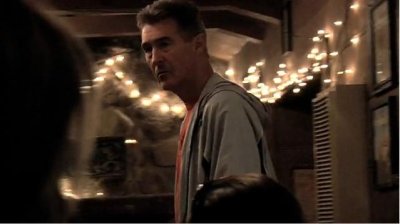 Charlie Cranehill - ein Tierschützer - gesucht vom FBI
entscheidet sich dem Untergrund zu entfliehen und eine landesweite Aktion
zu starten.
Richard Cranehill - Charlie´s Vater - ein Teil des ausbeutenden Systems
versucht seinen Sohn vor dem FBI zu finden.
BOLD NATIVE -
Bist du bereit das Gesetz zu brechen?
Ein Film von Denis Henry Hennelly & Open Road Films
Bold Native feiert Premiere am 16. Juni 2010
im Majestic Crest Theatre,Los Angeles
( v.l.n.r. Sheila Vand,Casey Suchan,Randolph Mantooth,Joaquin Pastor,Denis Henry Hennelly )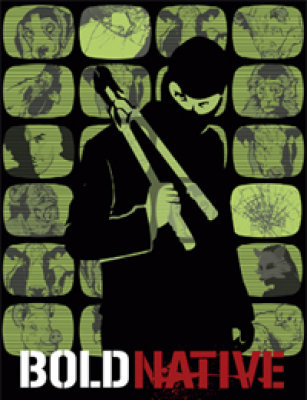 BOLD NATIVE erscheint am 27. November 2010 auf DVD!
Hier könnt ihr die DVD bestellen!
Die DVD ist Codefrei und damit auf jedem DVD Player abspielbar.
DVD Extras:
- Audiokommentar der Filmemacher
- Geschnittene und erweiterte Szenen
- Ein Blick hinter die Kulissen
- mehrsprachige Untertitel
- Farm to Fridge Doc ( eine Doku über die Tierschutzorganisation Mercy for Animals )
- Holy Crap! I wanna Go Vegan! ( eine Diskussionsrunde mit John Salley,Rory Freeman & Tonya Kay )
- Where Are They Now? ( Doku über die im Film gerettenden Tiere Ferkel Jumper & Kälbchen Casanova )
Statements
,,Bahnbrechend!"
( Down with Tyranny )
,,Kreativ,witzig,leidenschaftlich und unterhaltsam!"
( Russell Simmons )
,,Bold Native ist ein Film über Tierschutz,aber in seinem Herzen wie Easy Rider.Ein Roadmovie über die Suche nach Frieden in einem korrupten Amerika"
( Sparrow Media )
Fotoalbum
Videos
Links
http://www.tonyakay.com/gallery/index2.html#5216418377758916353/1
http://soaps.sheknows.com/onelifetolive/news/id/9559/
http://www.voiceofthevoiceless.org/bold-native-trailer-first-fictionalized-alf-film/
http://www.elephantjournal.com/2010/06/who-is-the-bold-native/
http://www.hollywood.com/photo_gallery/Premiere_of_Bold_Native/6924861
Diese Seite steht in keiner Verbindung mit Bold Natice,LLC,Open Road Films oder einer ihrer Partnerfirmen.
This page is not for profit and not associated with Bold Native,LLC,Open Road Films or its affilates.
Die deutsche Randolph Mantooth & Notruf California Fansite unterstützt PETA!
The german Randolph Mantooth & Emergency! Fansite supports PETA!